1st Graders Are Published Authors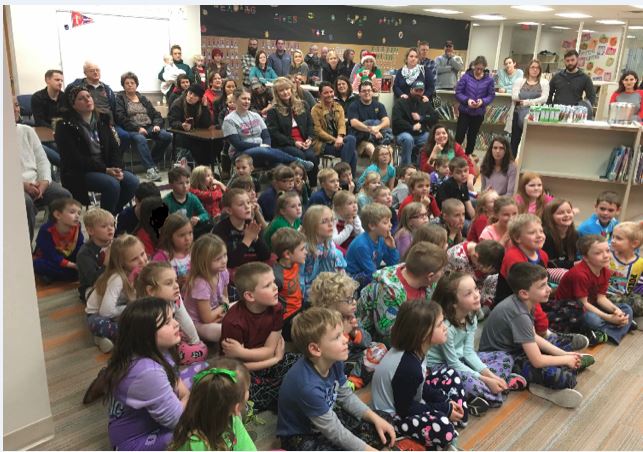 If you give a first grader an iPad, they're going to want to make a picture of what they want to be when they grow up. When they make that picture, they are going to want to write and tell you all about it. So what's a teacher to do, find a publishing company to tell their story!
First graders used the Felt Board App to create pictures showing what occupation they wanted to be when they grow up. After creating their picture, they wrote about what they wanted to be and why. Then we sent their work to a publishing company who then turned their creations into a class book. While we awaited the arrival of our books, we recorded the students reading their pages using our Clear Touch Panel and created a video showcasing their work.
Before Christmas break we celebrated the success of being authors with a publishing party. Parents were invited to preview the published books and watched the video showcasing the students work while enjoying some yummy refreshments. Students were extremely proud to show off their work and are anxiously awaiting the arrival of their books to take home!
If you would like to view the videos click the links below