New Technology in Preschool!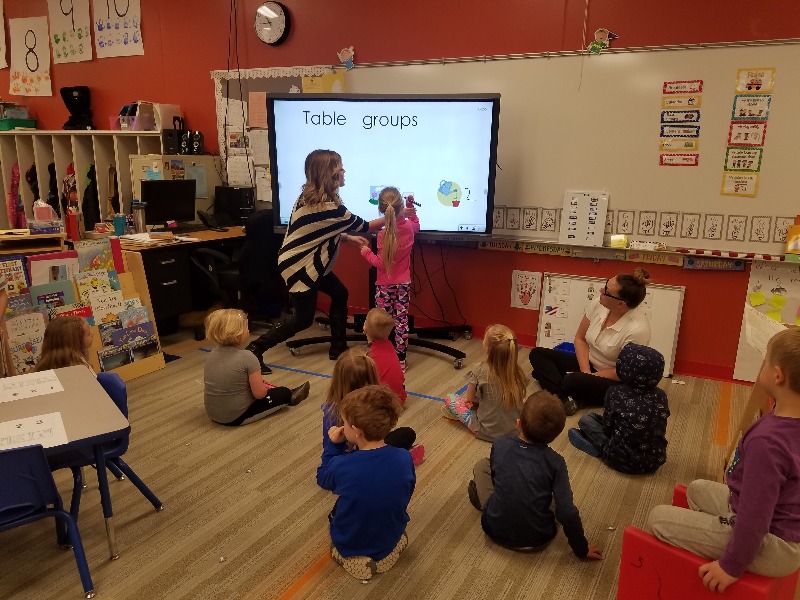 Recently all preschool classrooms were equipped with new technology, the ClearTouch Interactive board. The ClearTouch Interactive board can run as a PC or an Android. Preschool teachers taught math, writing, and literacy lessons using the ClearTouch. We also use the ClearTouch board when teaching calendar, weather, and transition pieces throughout the preschool day.
In this picture, the teacher was able to play a video about the lifecycle of a flower. The student was able to use the ClearTouch board to sequence the lifecycle of a plant.