Much Excitement Surrounding PHS Football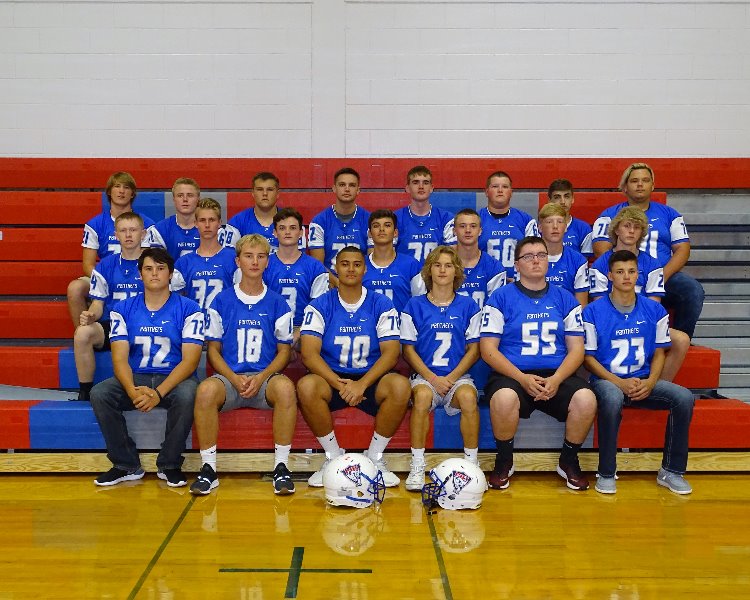 If you haven't taken the chance to watch the Panthers play on a Friday night yet, you should pencil in a date on your calendar to make it happen. The Panthers are off to a fast start, winning three of their first four games, with the only loss coming to an undefeated EMF squad.
The Panthers are averaging over 30 points a game, and play a fast paced, wide-open style of offense. The offense is led by Senior Koby Dillon, who is a three year starter at QB. Koby has already shattered every record on the PHS passing charts, he truly is one of the most prolific quarterbacks in the state this year. Koby's favorite targets include Kane White, Andrew Waltke, Tyson Reed, Ty Hayes, and Eathon Hornby. Both Kane and Andrew have broken previous PHS receiving records, and are on pace for two of the better seasons of any receiver in the state. The offensive line has continued to improve, and take pride in being very athletic and mobile in the complex screen/zone system that the offense is based off of. Four players rotate regularly through the line, including Kobe Jones, Drew Ansbach, Kaleb Kempkes, and Caleb Jung.
The defense is young, and inexperienced -- and are being asked to learn on the fly. They are doing a great job of being coachable, and show improvement every week on film. This past week, they would have held their opponent scoreless, if not for a questionable flag in the second half.
What makes the Panthers so fun to watch this year is their "team first" mentality. Each player, whether he is JV or Varsity, realizes the value that every other player on the team brings to the table. They have fun playing the game together, and it shows every Friday night.
The Panthers' next contest is this Friday night, at home. It is homecoming week, with many activities planned throughout the week...all leading up to Friday night's game. You won't want to miss it.