ACT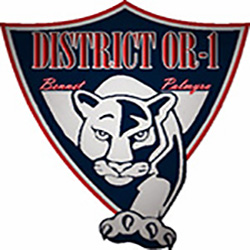 Prepping Our Seniors For What Awaits Them...
This year's senior class is comprised of a fabulous group of individuals. Already, they have one quarter completed of what has become a crazy, fast-paced senior year. They've waited all their lives for this year to arrive, and yet with the snap of one's fingers, it's gone and has faded to a mere memory! So, what do they need to be doing yet this year to get ready for their next step in life's journey? Well, I suppose some of those first choices would be which college to attend, what are my living arrangements going to be after graduation, can I join the military, or simply enter the work force? In any case, there is much to do and no time to waste.
Right now our seniors are working on just these things. They have been taking final college visits (some first time visits, which is okay too), prepping for those final ACT exams to raise their scores, completing resume's for future and current job opportunities, and some have been making their way to MEPS for military preparation. For those individuals who are trying to raise their ACT scores, they have two testing options left: October and December ACT tests! The December test is generally the final test colleges will take toward admissions and especially scholarships. Perhaps some can take a later test, but not generally, or only under special circumstances. So seniors…keep studying your ACT prep work!
"But I can't afford the cost of another ACT test." Yes, you can, as the ACT is an investment in a student's future. Realize that every point one's score increases, puts more money in his or her pockets for college! A fifty dollar test can pay back thousands! I know this from experience with my own children, as it was an investment well worth my money and their time! Additionally, if your student is on free or reduced lunch, you can get his or her fees waived or reduced from ACT! If you have further questions, please don't hesitate to schedule a meeting with our fabulous counselor at PHS, Mr. Chaffee.
Seniors, now is the time to raise your sails and set your course for the remainder of your senior year! Don't procrastinate! Study hard and finish the journey you had long ago set forth for yourself. Fulfill your destinies and continue making us proud of you, for when you exit the doors that final time next May at PHS graduation, you will truly be missed!