Social Skills Dance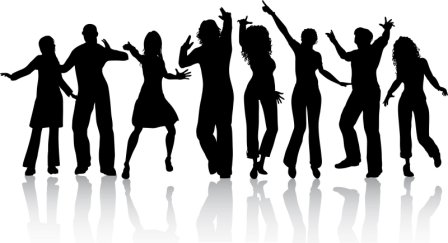 Social Skills Dance
By: Taytum Stutzman
This year students who participate in the Life Skills classroom were invited to a dance held in Nebraska City at the school for the blind. The main focus of the dance is to encourage students to meet new people in a safe and comfortable environment. This year's theme was St. Patrick's Day with green shamrocks, decorations, and even food. There were 8 total Palmyra students who attended the dance.
When we first arrived, some of the students were nervous as they had not been to this school or dance before. We took some quick pictures and then they were shown around the area to help them acclimate. Many of the students who had been before were eager to get on the dance floor and bust a move! Some of the students who had not been before were nervous and hung back, but it did not take them long to want to get involved. Soon they had different students coming up and wanting to meet and join the people in their group. It was great to see some of the students who had been there before reconnecting with friends they had met the year prior. All of the students were more than happy to meet and dance with new friends. As the dance began to come to an end many of the students were sad to leave what seemed so soon. They hugged and said their farewells to their new and old friends and we headed back to Palmyra.
This dance was such a great experience! Many of the students who had been there before had more confidence this year and were initiating conversations with new people. It was also great to see the students who had not been before come out of the comfort zone and dance along with new and different people. It is amazing to see students who normally have difficulties interacting with their peers get the opportunity to come out of their shell and feel safe and confident.