There is NO Need To Miss Math Anymore?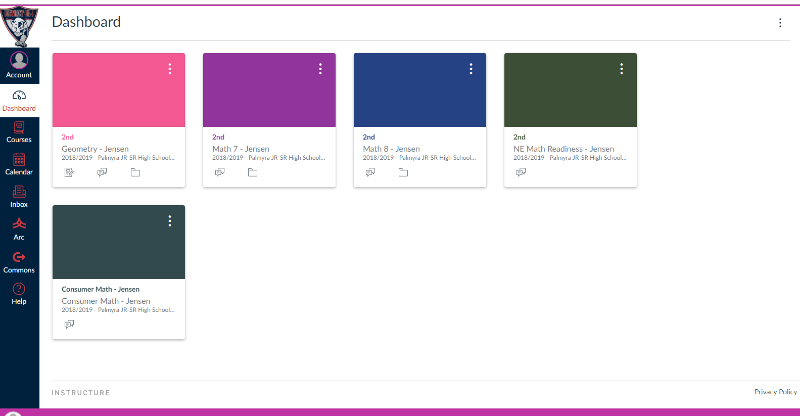 Are you worried about missing math notes when you are gone? Are you worried about missing how the process is done to get to the answer? Worry no more. Mr. Jensen is doing online notes to help you out.
New to the high school math department this year are Clear Touch Interactive boards. These are touch screen computer boards with the ability to save video. The interactive board has a wireless connection to the internet, so it can do anything a desktop computer can. The Clear Touch system has Note and Capture software for note taking activities.
The Note software is an interactive writing program which allows Mr. Jensen to write down his examples for the students to see. This program has interactive compass, protractor, and rulers. Mr. Jensen can create segments and angles to measure using these tools. The system has different types of paper and backgrounds to use. It has graph paper, so Mr. Jensen can show students how to graph different types of equations. Besides the Note software, the Capture software allows Mr. Jensen to record what he is writing on the board. With the use of a microphone, Mr. Jensen records his voice explaining how to do the topics for the day.
After the video has been saved, Mr. Jensen uploads to Canvas where the students have access to watch from anywhere internet access is available. The students log into their school email accounts to get into Canvas. They then click on the day's video notes. Students will be able to keep up in class when they are gone.