Working...

Welcome to 3S!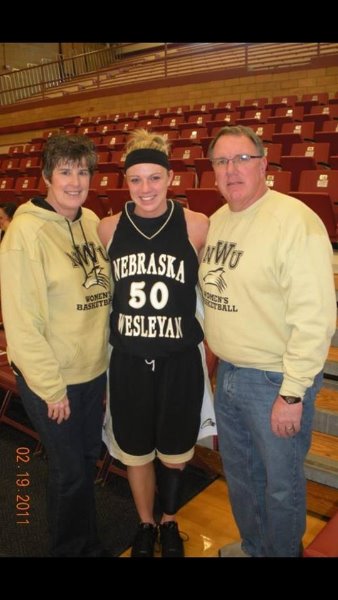 Hi! My name is Sadie Struebing, and I am excited to start my seventh year at Bennet Elementary.
I grew up in Brainard, Nebraska and graduated from East Butler Public Schools. After high school, I attended Nebraska Wesleyan University and was a member of the Women's Basketball team. I received my Bachelor of Science in Elementary Education in 2011. Following graduation I was a substitute teacher in Lincoln and Malcolm Public Schools while coaching Girl's Basketball at Lincoln North Star. In May of 2014, I received my Master's in Administration from Doane College.
I started at Bennet Elementary as a teacher in the sixth grade. After a year in sixth grade, I moved down the hall to be a part of third grade and have been fortunate enough to remain as one of the third grade teachers. I also, enjoy spending time at the High School in Palmyra coaching Cross Country, the Girl's Basketball team, and Junior High Track.
When I am not at Bennet Elementary, I enjoy spending time with my family. My parents still live in Brainard and my father continues to teach, coach, and fulfill his administrative duties of Athletic Director at East Butler. My mother is a retired teacher of David City public schools, but stays busy supervising student teachers for the University of Nebraska. My oldest brother, Brett lives in Clarkson with his wife Kathy and their three children Jeryn, Landyn, and their little sister who has yet to make her appearance. My older brother, Kyle lives in Chicago with his two children Sophia and Cameron.
Some of my favorite things to do in my free time are sports of any kind, fishing, and crafts around the house or for others. I am excited for the 2018-2019 school year and look forward to meeting all of you. We love visitors so feel free to set up a time to come in and see us! My email is struebing.sad@districtor1.net