Teaching Remotely
First Grade Teacher Expands Toolbox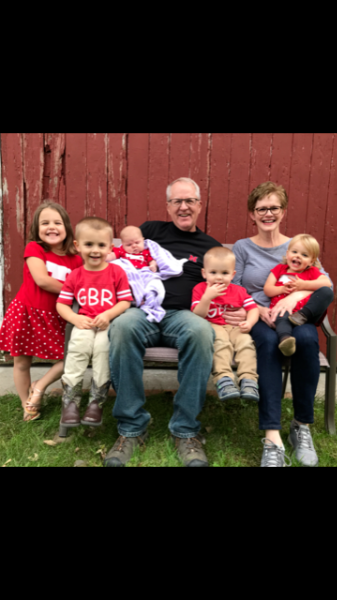 I have always believed you should never stop learning! This spring I had an opportunity to learn how to teach remotely. It was a stiff learning curve, but thanks to my teaching partners, administration, students and parents we did it! Thank you to Lisa Dowding, Rachel, Carraher, Linde Walter, my students and their parents for showing grace and perseverance in the process. I believe we all learned lots about technology and ourselves!!
I am happy to have learned more about Google Classroom and Zoom and find them to be great tools. Communication was another tool that helped connect me to my students and their parents. I know that nothing replaces the in-person, direct instruction but I think we did a pretty good job presenting curriculum and students and parents did a great job responding!
Teaching is a passion for me. I love first graders and the moment that the light bulb comes on for them. When the blending of sounds turns into words and they are reading!! Along with teaching I adore my family and treasure time with them.
Social distancing has been a challenge. Keeping a distance and my hands off my grandchildren has proved to test me! BUT again technology has allowed me to be in contact, see pictures and videos and talk with them. We have enjoyed the outdoors with our Syracuse grandchildren and look forward to seeing our Virginia grandchildren later this summer - if all goes as planned!
On April 20, 2020 Finely Dale and Cooper Isaiah were born to Daniel and Hannah Hall. These twin boys are growing and doing well. Their two year old sister Lily loves them and is a good helper. Our son Daniel and his family live in Harrisonburg, VA. Our daughter and son-in-law Amanda and Josh Stubbendick live in Syracuse so we get to see them and their children on a regular basis. Madi (6) ust finished first grade. We had lots of fun comparing notes on lessons and learning this year! Henry (4) loves to fish and play with K'nex. Caleb (3) is a great story teller and always up for a good book. Joanna (9 mos) is crawling everywhere and loves strawberries. Our youngest son, Thomas is a pipeline welder and has been home since Christmas working on finishing a shop in Unadilla. He just tested for a job near Witcha and will be on the line again in mid-June.
The photo included was taken in October 2019. We'll update when we are all together at Christmas!