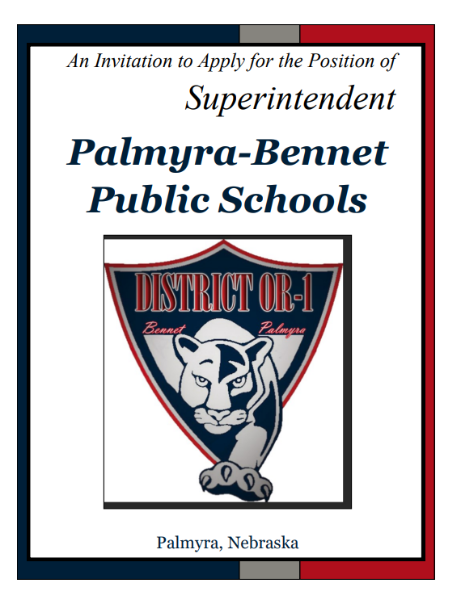 The Position The Palmyra Bennet District OR-1 Schools, Palmyra, Nebraska, Board of Education, is seeking a highly qualified and fully certified Superintendent. The Board wishes to have the successful candidate assume the responsibilities of . . .
Keep informed on the search for District OR1 Superintendent of Schools
UPDATED: 10/24/2019 Stakeholder Input Survey Link https://www.surveymonkey.com/r/DistrictOR1NE The survey will open on Monday, October 28, 2019 The survey will close on Monday, November 4, 2019 . . .