6th Grade Student Council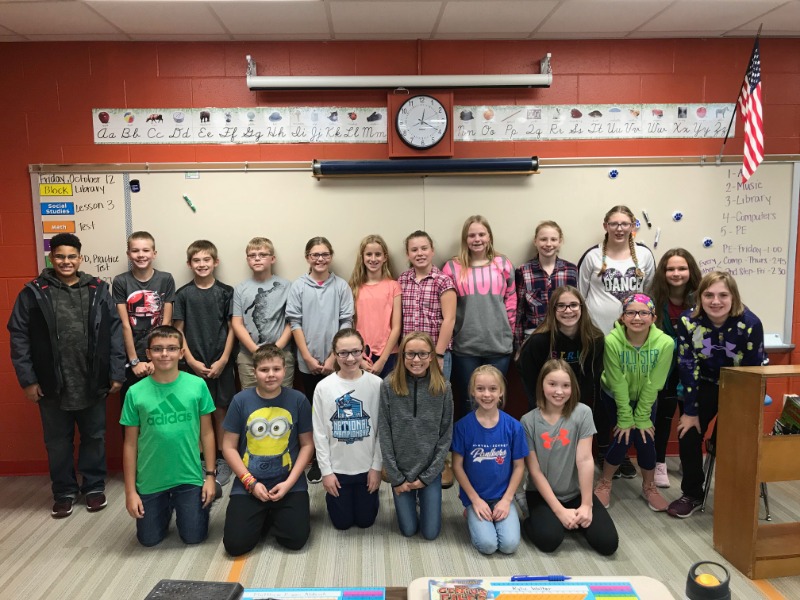 6th Grade Student Council
This year Bennet Elementary is happy to announce our new 6th grade Student Council members. This is the second year Bennet has had student council. The 6th grade Student Council is made of 19 students that have volunteered their time to help plan events within the elementary. Each student is responsible for two events. They help plan the event and work during it. Students, at times, spend recesses and free time helping prepare for these elementary activities.
Over the past six years the 6th grade has been in charge of the Caring Project in February. However, there are many more activities at Bennet that require help. Some of these projects are Homecoming, Red Ribbon week, Kindness week, Veterans Day, and Elementary Awards. We just finished Homecoming week and are starting to prepare for Red Ribbon at the end of October and Veterans day in November. We have also added a 6th grade bake sale to our list of activities. Thanks to our 6th grade families, the bake sale in September raised over $400 for the Bennet Back Pack Program!! Way to go Bennet Elementary.
Jen Hanger
Below are our 6th grade Student Council Members.
Top left: Izaiah F. Collin H. Jayden F. Gage B. Maddison D.
Emily M. Haylie V. Emma R. Erin C. Daisa S. Baylie D.
Middle row: Emily V. Mya R. Mattie S.
Bottom left: David U. Matthew BA. Rylie W. Kayley T. Bettie C.
Evelyn B.