Veterans Day at Palmyra High School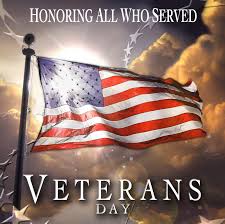 On Friday November 9th, Palmyra High School Student Council would like to invite our former and current military members along with their spouses for breakfast, an honorary assembly, and a guest speaker at Palmyra High School. Breakfast will be served out of the concessions stand by the new gym at 8:15 am, and the assembly will take place in the new gym at 9:00 am. Parking in front of the West entrance will be reserved for veterans. Thank you to all men and women for their service.
If you have any questions, please feel free to contact Jon Davenport.
Jon Davenport
PHS Student Council Sponsor
Phone: (402) 780-5327
davenport.jon@districtor1.net