Working...

Guitars Hit Palmyra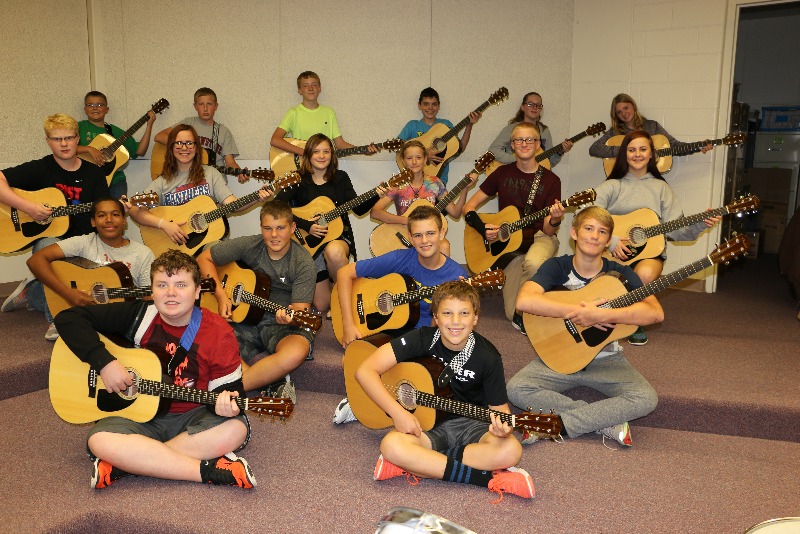 Guitar class added to the Jr. High Rotation.
The new guitar exploratory class consists of a group of Jr. High students, gaining a basic understanding of acoustic guitar technique, playing songs and jamming. Guitars are rarely included in the traditional band in our school system, and guitar class is the solution for guitarists looking to expand their musicianship.
We study proper playing technique, chord and single-note playing and ear training. The guitar class will provide students with the opportunity to not only read music in a group but also to learn practical and fun ways to use the musical tools that a guitar player needs to perform all styles of music.
Students will complete several small performance projects throughout the quarter, alone and in a small group. A larger final project is completed at the end of the quarter to show the knowledge students have gained.