Top Stories
Next meeting to be held on August 6th at Bennet Elementary, 7:00 p.m.
Our school district has been exploring ways to address needs and improve our schools in Bennet and Palmyra. We would like to show some ideas, hear what you think & find out what questions you may have! Below, you will find documents showing different possible solutions for each building as District OR1 looks towards improving facilities. Also, p lease join us after July 1 in a continuing . . .
--Submitted by Fine Arts Boosters
Current Highlights
ACTIVITIES UPDATED ON 7-22-2013
Click on the link below for a pdf copy of the 2013-2014 School Year Calendar. ACTIVITIES CALENDAR 2014-2015 School Calendar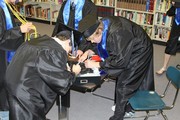 1918-2013
Find pictures and movies from graduations of the past. Class of 2009 Video Slideshow ______________________________________________________________ Class of 2008 Slideshow Movies Class of 2008 Slideshow Movie (small) Class of 2008 Slideshow (all the pictures-Broadband) . . .
Somewhere Over the Rainbow ------------------------------------------------------------------------------------