Weekly "Grab-and GO" Meal Registration
NOTE: Wednesday, May 20 will be the final day for Grab-and-Go pickup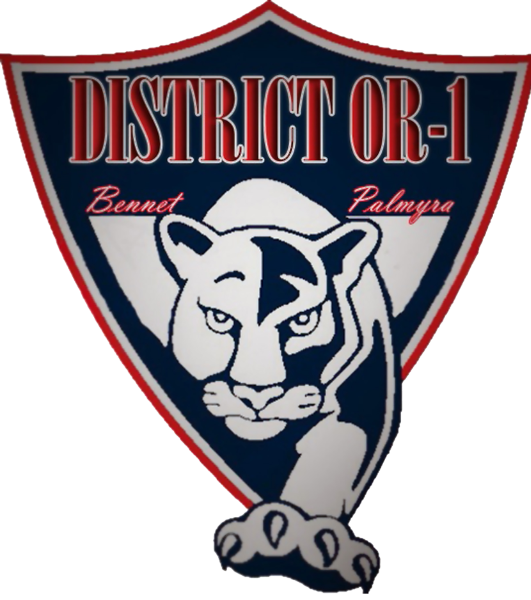 Weekly "Grab-and GO" Meal Registration
FREE "GRAB-and-GO" MEALS FOR ALL COMMUNITY CHILDREN
NOTE: Wednesday, May 20 will be the final day for Grab-and-Go pickup
May 18, 2020
District OR1 Community,
***This is just a final reminder to sign up for Grab-and-Go for next week (beginning MONDAY, May 18, 2020).***
***FOOD MENU ITEMS MAY CHANGE DUE TO AVAILABILITY FROM VENDORS***
We are excited to share that District OR1 has been approved to extend its breakfast and lunch program to include "Grab-and-Go" meals. As SFSP regulations have changed, District OR1 will be able to offer this program to ALL children from ages 1-18 that live in or go to school in our district. PLEASE NOTE, BREAKFAST AND LUNCH "Grab-and-GO" MEALS WILL BE FREE TO ALL CHILDREN from the ages of 1-18 that live in or go to school in District OR1.
First, there will be several pickup points for meals, with locations in Bennet, Palmyra, and Douglas. Note, the locations in Bennet and Palmyra will follow bus routes. We ask that you use the same point of pickup each day. If you participate, you will not have to utilize this service every day, and you can choose to participate in breakfast, lunch, or both each day. You will simply fill out your intent each week by 3:00 p.m. on the preceding THURSDAY. An example might find you wanting to participate on Monday, Wednesday, and Friday only. You would be required to go to www.districtor1.org and choose "Grab-and-Go Meals" on the right side of the page. You would fill out the short form and check all boxes for the meals you intend to receive. Again, this must be done by the THURSDAY at 3:00 p.m. prior to the week of meals.
If you have further questions regarding this program, please contact your school's secretary at 402-782-3535 x1 for Bennet and 402-780-5327 x2 for Palmyra. We look forward to serving our students throughout this time in which we cannot meet in our buildings.
SPECIAL NOTES:
1. A form must be filled out EVERY Thursday by 3:00 p.m. to participate in the following week.
2. All children are eligible from the ages of 1-18. YOU ARE ELIGIBLE even if you previously declined.
3. CLICK HERE TO SUBMIT YOUR WEEKLY REQUEST BY THURSDAY AT 3:00 p.m.